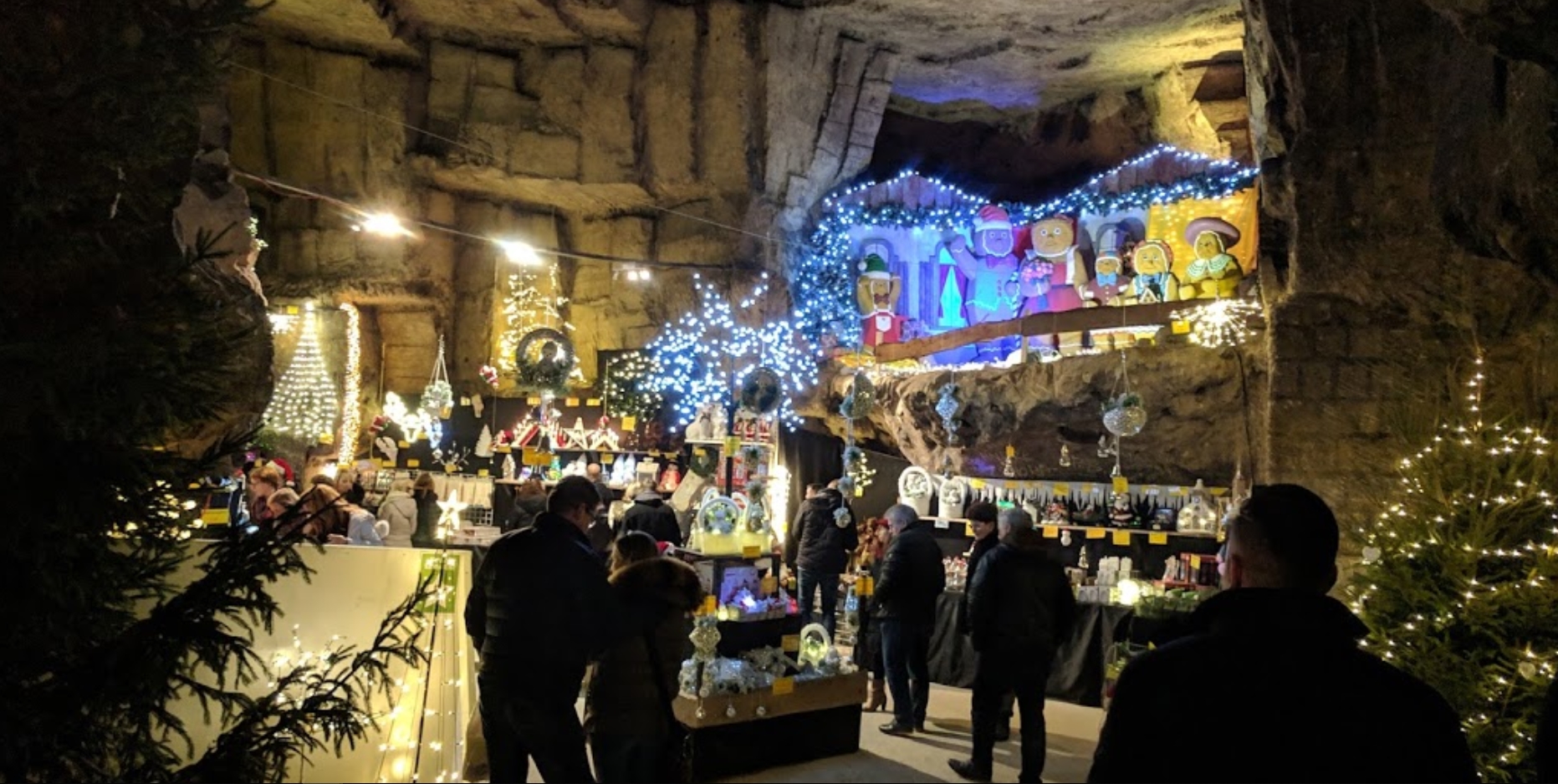 The nicest and most atmospheric Christmas market in the Netherlands and Europe!

Come to the caves or enjoy the Christmas parade. It's not for nothing that the Christmas market in Valkenburg has thousands of fans. The Christmas market in Valkenburg is open this year from 13 November 2020
Christmas market in the caves of Valkenburg.

The Christmas market in Valkenburg takes place in the Gemeentegrot. The corridors of the cave are attractively lit and form the heart of the Christmas market in Valkenburg. The cave is owned by the municipality of Valkenburg and is located at the foot of the Cauberg. There are also great Christmas markets in the Velvet Cave and the Mergelrijk Cave!
Maastricht and Aachen Christmas Market.

Also the Christmas market in Maastricht which takes place at the Vrijthof from November 29, 2019 up to and including December 31, 2019 are certainly worth a visit.
Stay with special package at Hof van Hulsberg.
* You stay with us including a 3-course menu for € 69.00 per person per night.
* Free parking space.
*Free WIFI.
Dates of Christmas market 2019 - 2020
Also this winter you are again very welcome in Christmas town Valkenburg! The Christmas market in Valkenburg is open this year from November 15 th, 2019.
The opening of the Christmas market
The Official Opening of the Christmas market in Valkenburg is always extra fun. A lot of care and attention is paid to it.
Christmas market opening times.

The 28th Christmas market will be held from November 15, 2019 to December 31, 2019
.
The Christmas parade will take place again this year! Twice a week, on Wednesday evening and Saturday evening, this enchanting parade of illuminated floats and dancers in beautiful costumes travels through Valkenburg.
What does it cost?
The rates of the Christmas market depend on the location you are going to. Take into account an entrance fee of 7 euros per cave. (prices 2018) You can get a discount when visiting multiple caves. There is a discount for groups of 20 people or more.
You can book your Christmas package by emailing us at info@hotelzuidlimburg.nl